And not just any tour, I am going across the country, all the way to Vancouver, taking trains and cars, and maybe a scattered water vessel at some point. 
I was fortunate enough to be chosen as the VIA Rail Artist on Board and I will travel from Halifax to Vancouver between May 10-16 playing my music and some favourite Canadian covers to those travelling with me. Before I hop on the train, I'll be touring up to the ECMA's in Charlottetown, PEI, and then after the train, all the way across the country! Through the mountains, prairies, lakes of Ontario, back into the Maritimes, and all the way back to Newfoundland. 
If you have friends or family in any of these cities, please grab them and drop out to a show, and please please share this around! Your support of coming to a show and bringing even one friend, counts more than you know. More details will be posted on my Facebook page, so please give that a like to find the events, and follow my Instagram page for photos of what I see across the country. 
Without further ado, here is the poster unveiling for the tour, with a full list of cities and towns I will be stopping in. I hope to see you there!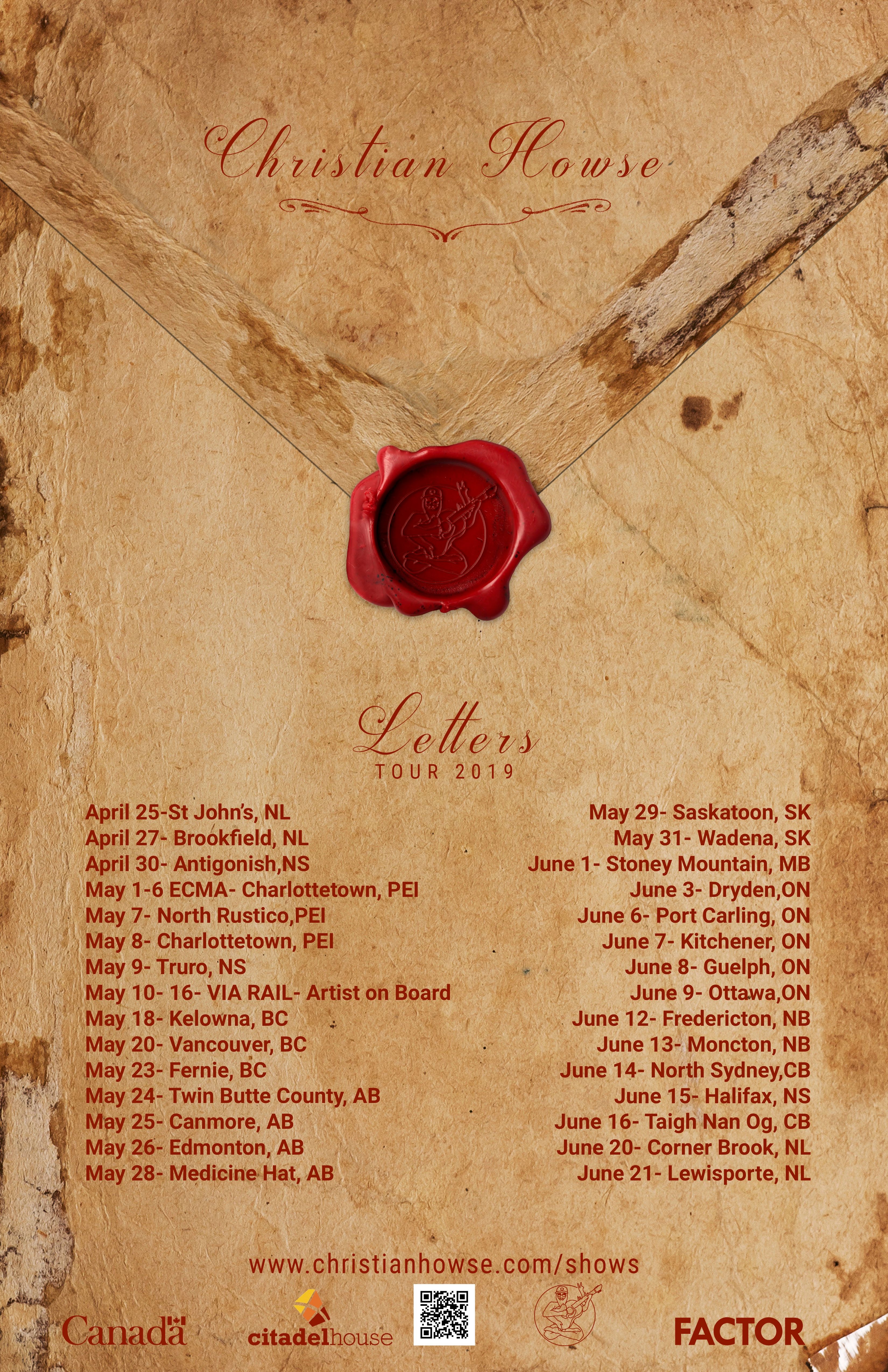 Poster design by Jerry Stamp